Case Study 2017. Upgraded Pulsating Heat Pipe Only For Space (UPHOS)
Project
The U-PHOS Project (Upgraded Pulsating Heat Pipe Only for Space) is a research project whose main goal is to characterize an innovative heat exchange device for space applications: the PHP, Pulsating Heat Pipe.
Project Consortium
With the collaboration of: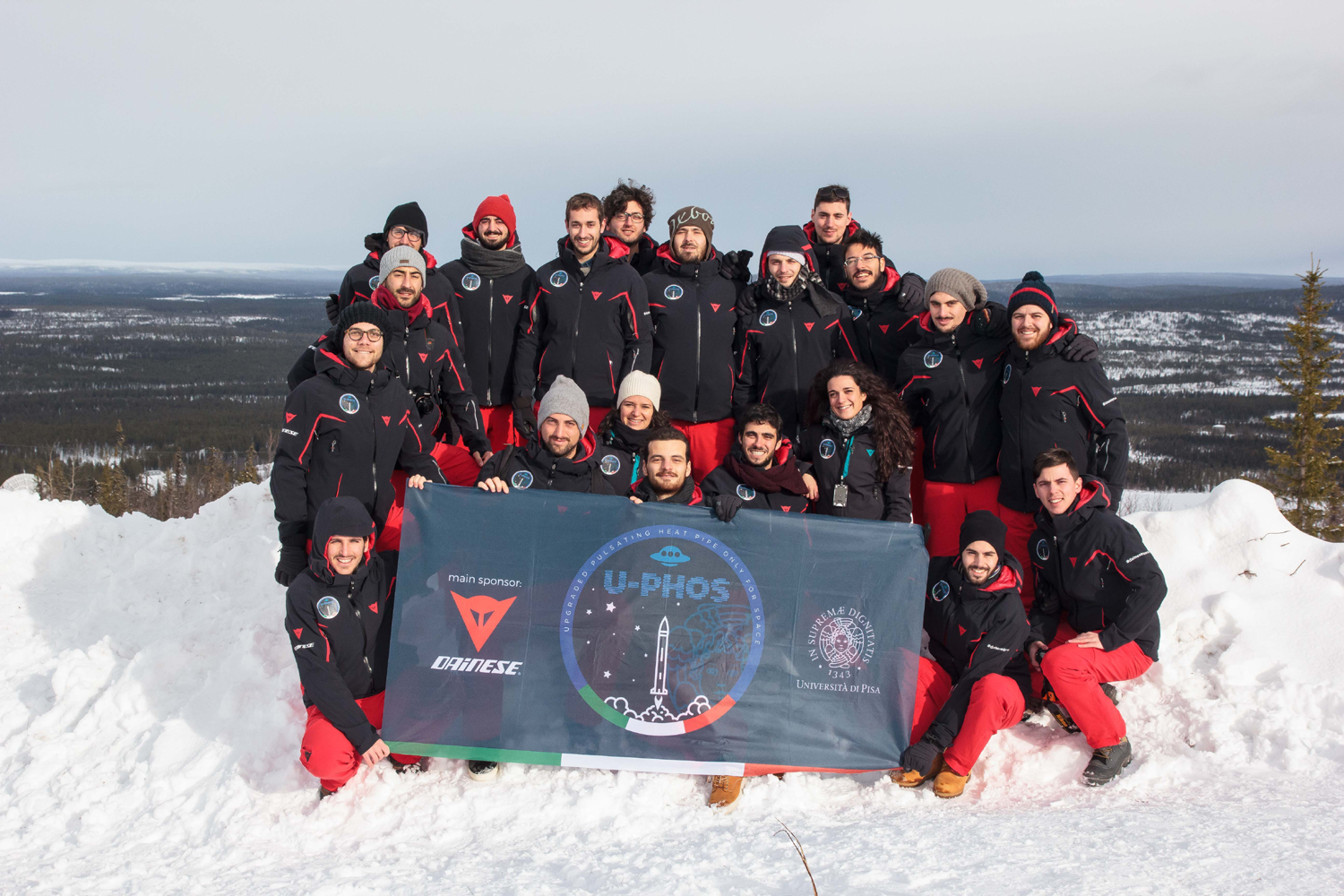 Challenge
This PHP device allows the dissipation of heat and the cooling of hot devices. It has already been extensively studied on the ground: never, however, has it been studied in the absence of weight.
The main sensing challenge within the UPHOS project was to monitor temperature at different points on a heat exchange device (upgraded pulsating heat pipe) under microgravity conditions.
The sensing technology selected for the monitoring system would have to survive and operate in a very harsh environment with:
Electromagnetic interference
High levels of shock and vibration (peak vibrational loads of up to ~20 g)
Supersonic shock waves (top ground speed velocity of 3,960 km/h)
Unknown levels of radiation corresponding to an apogee altitude of ~85 km
In terms of performance, the selected sensing system would have to provide:
Accuracy of temperature measurements of at least 1 °C
Multiplexing capacity for 24 temperature sensing points

12x main temperature sensing points
12x backup temperature sensing points

Operational temperature range between +80 °C (condenser's side) and +150 °C (evaporator's side)
Solution & Project Description
Smart Fibres' Fiber Bragg Grating (FBG) technology was selected for the following reasons:
Off-the-shelf available FBG sensors and OEM FBG interrogator (robust and easy to integrate within UPHOS' rocket's structure)
High multiplexing capacity
Electromagnetic interference immunity (EMI)
The FBG sensing arrays provided by Smart Fibres were placed at different points along the pulsating heat pipe: on the condenser's side, the central section and evaporator's side (see image with sensor disposition for more details).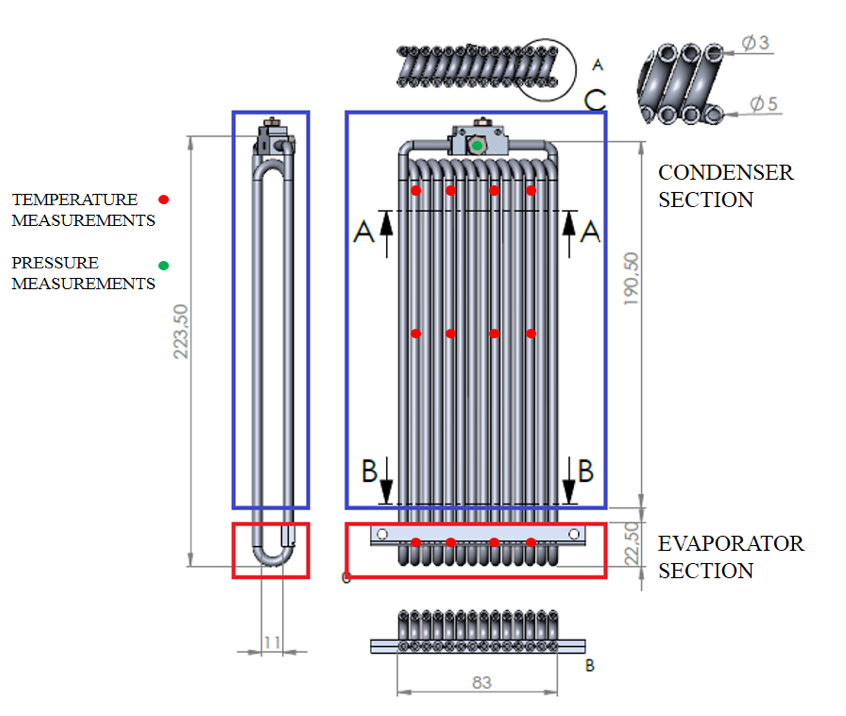 A SmartScan SBI 02 FBG interrogator plus its Processing Module (PM) were mounted on an aluminium housing with adequate screw dumpers.
The whole experiment set-up was then fixed and mounted on an aluminium ring structure, which was then assembled within the body of the rocket (see pictures of the rocket assembly for more details). The entire system integration process was conducted by the project team and Infibra Technologies (Smart Fibres' official partner in Italy).
The rocket was launched in early 2017 from the SSC'S (Swedish Space Cooperation) Esrange Space Center, in Kiruna (Sweden). The FBG based temperature monitoring system supplied by Smart Fibres survived the harsh operational conditions and successfully delivered the temperature measurements within the performance required.
The figures on the image section show some of the data collected during the experiment, which was started from about 30 seconds before lift-off and include about 60 seconds of temperature data under microgravity conditions (after the Despin marking on the pictures).
Learn more about the UPHOS project on:
http://www.uphos.ing.unipi.it/project/
Learn more about Smart Fibres aerospace sensing solutions on:
https://www.smartfibres.com/aerospace