Case Study 2001. Composite pipe pressure testing
Client
KEMA, The Netherlands
Challenge
Monitoring of strains in filament wound CRFP pipeline under cyclic pressure tests
Resolution
Smart Fibre's SmartFBG sensors were embedded in a composite pipe samples in the axial and directions during the winding process, trapping the fibres within the web. Electrical strain gauges were also surface applied for reference. The samples were tested using the standard method of pressure cycling at increasing increments of 10 bar.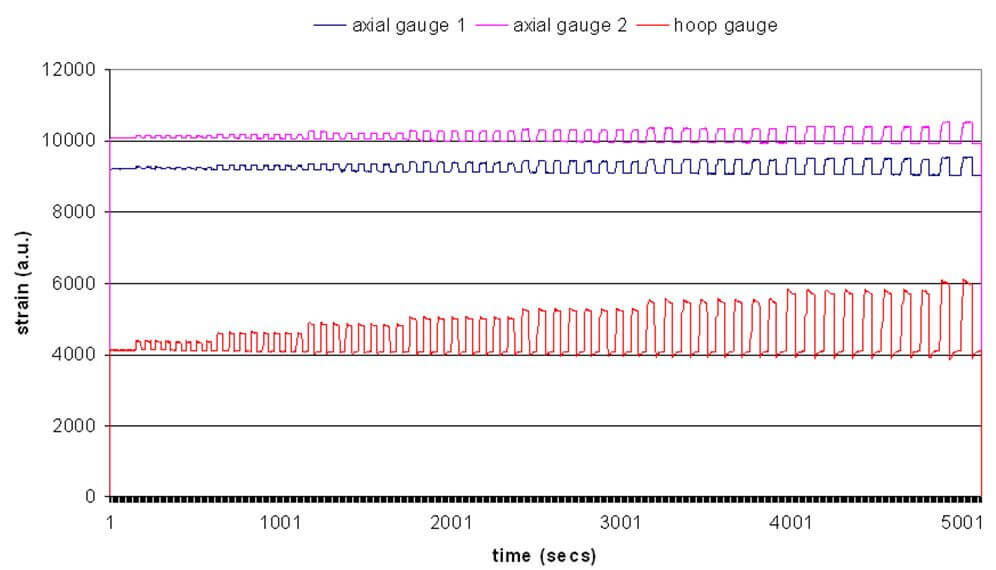 Typical data recorded under pressure cycling (full data withheld)
The optical fibre sensors detected the onset of cracking and eventual elastic behaviour in the samples. The data were supported by similar measurements from the ESG sensors.