Case Study 2000. Beneteau 42s7 mast monitoring
Client
Smart Fibres
Project
Monitoring of AeroRig ® mast and boom of Yacht 'Smart' for system development and demonstration.
Resolution
Strain and temperature sensors were embedded within the mast and boom sections of the composite AeroRig ®. Data from the sensors were acquired using an OFSSSI interrogator, and presented on a data display.
The system development was highly successful and numerous demonstrations led to the adoption of optical fibre strain sensing in numerous other markets. The Smart demonstration was also featured on BBC TV's technology showcase "Tomorrow's World".
The system remains operational today.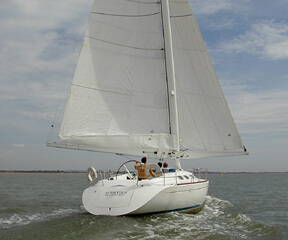 Beneteau 42s7 Sailing Yacht with Smart Fibre Optic Monitoring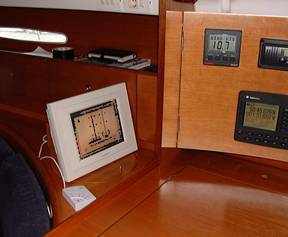 On-board data acquisition and display.