Case Study 2006. Ground anchor instrumentation
Client
Withheld, Spain
Challenge
Measurement of the build up of strain within 20m concrete filled ground anchors as they are tensioned. The anchors were used to tether diaphragm walls to the ground rock within a new, multi-story, underground car park construction.
Resolution
Sensors arrays were embedded into two ground anchors by lashing them to the steel anchor cables prior to insertion into the boreholes. Each array comprised several 2m gauge length SmartBar sensors, formed by embedding fibre Bragg gratings into steel reinforcement bars, plus temperature compensation sensors. The anchors were then inserted into boreholes in the ground rock and then concrete grout was injected into the holes.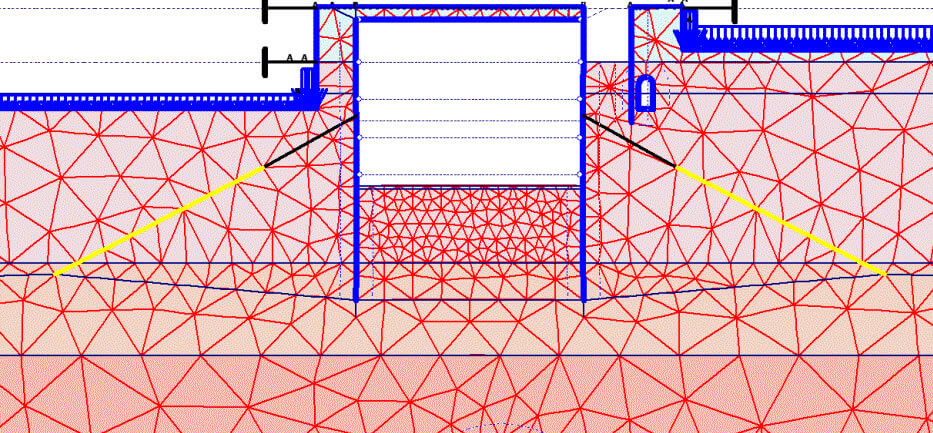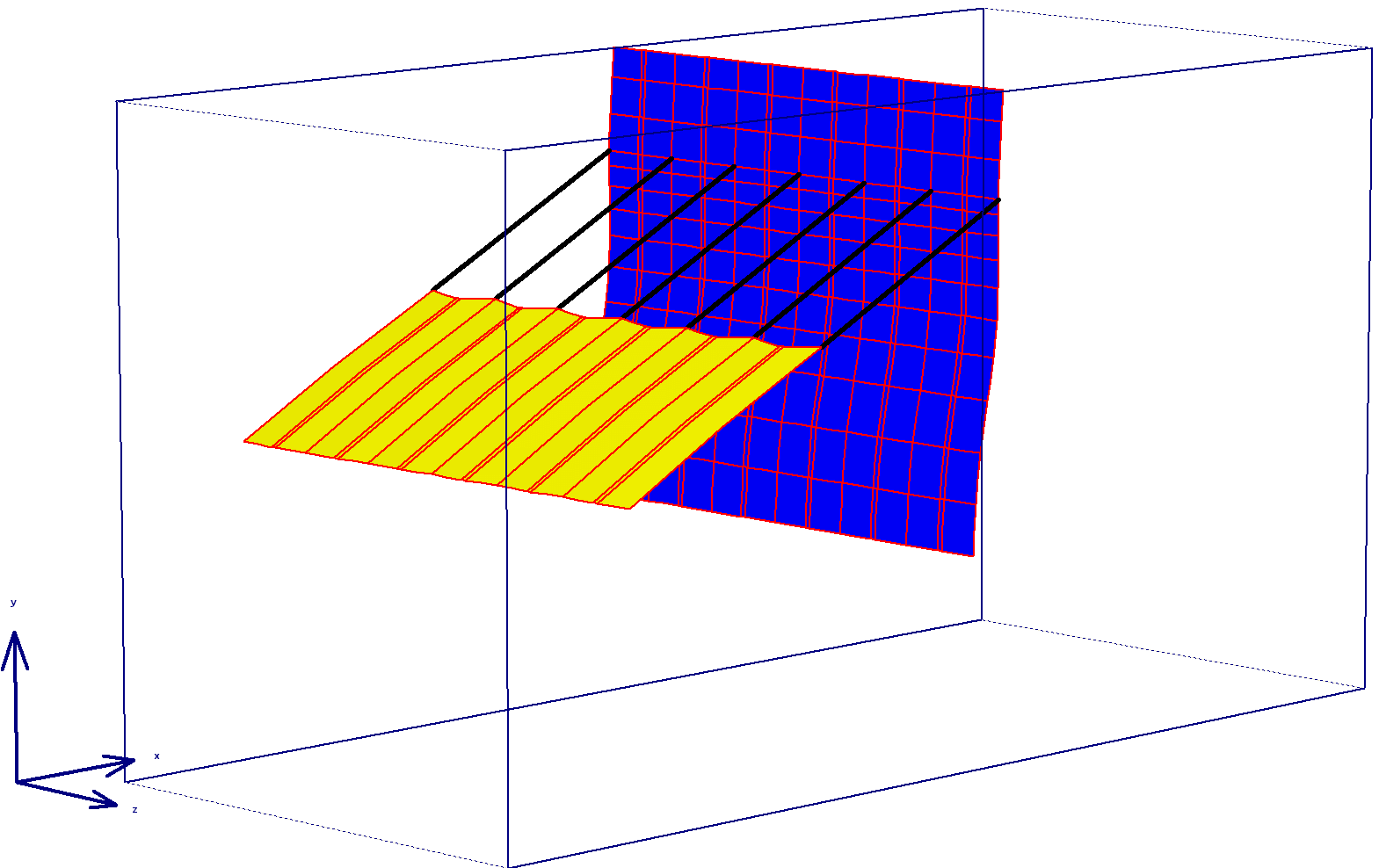 Sectional and isometric plans of the installations. The grouted anchor sections are shown yellow.
After the concrete had set, and the anchors were attached to the diaphragm walls, the anchor cables were tensioned. During the tensioning, a Smart Fibres W4 interrogator recorded the build up of the tension profile within the grouted anchor section so as to ensure the prescribed load was applied and no slippage of the anchor occurred. During the operation of the structure, the anchor tension can be periodically measured to ensure that the loading conditions remain within expected limits.
The data obtained indicated that the instrumentation was successful, and the information provided had proved beneficial to the client for this and future constructions.
Left Image Below -On site preparation of the instrumented anchors
Right Image Below - Close up of the anchor cables and integrated SmartBar sensor prior to installation and grouting