Case Study 2000. Cantilever footbridge SHM
Client
Millennium Projects , London
Project
Instrumentation of a unique cantilever footbridge within the 'Mind Zone', one of the exhibits of the Millennium Dome exhibition that ran throughout 2000 in London. Smart Fibres were commissioned to instrument the structure with optical fibre sensors to monitor the change in structural load as visitors walk around the exhibit, and so showcase the concept of intelligent structures.
Resolution
Six key load-bearing areas of the underlying steel framework were identified as indicated, and strain and temperature sensors were installed at these locations. Structural analysis predicted maximum anticipated strain of less than 100 microstrain.
Sensor installation took place before erection of the steel cantilever framework. Sensors were surface-mounted to the steelwork and connectors and cables were protected during completion of the structure by customised blocks bonded onto the I-beams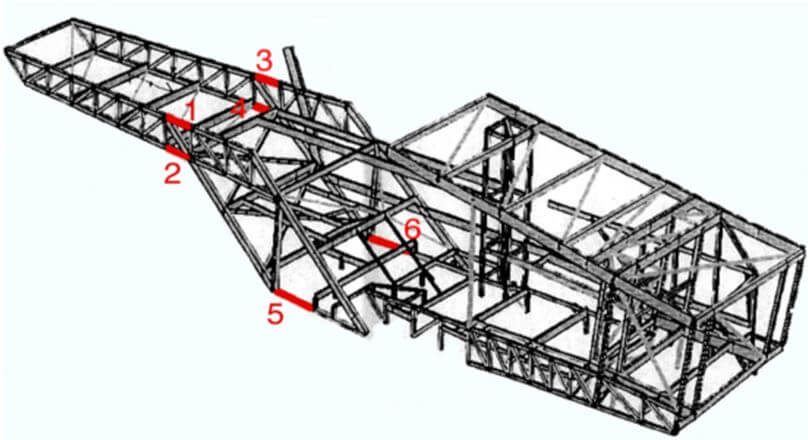 Superstructure, showing critical load locations that were instrumented
Smart Fibres' OFSSS I interrogation unit was integrated with the exhibition systems and continuously monitored the strain and temperature of the structure.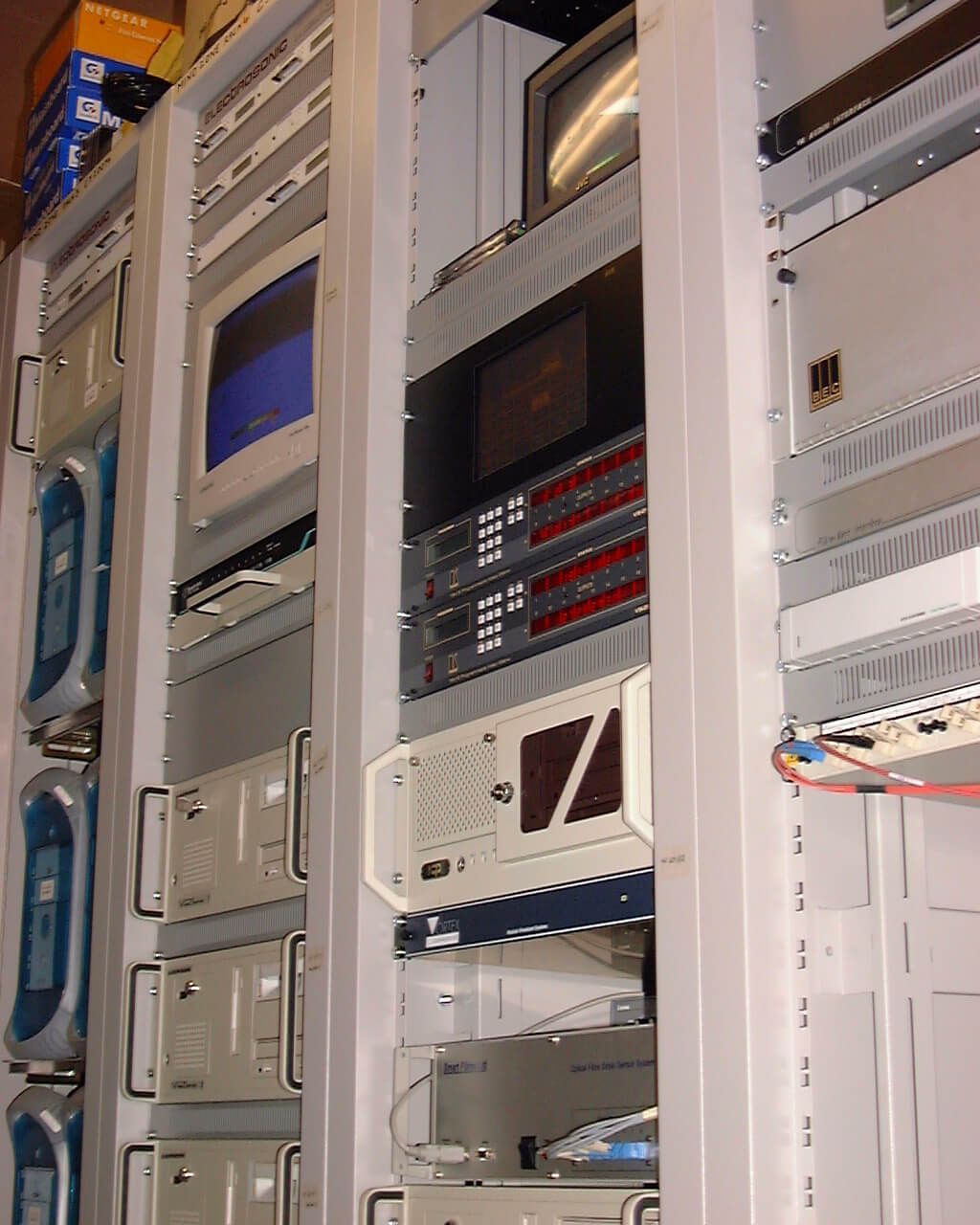 Data were gathered at 100Hz by the OFSSS hardware unit and overlaid onto a live video feed of the zone. Strain levels were colour coded for display to the public, and sensor locations shown on the video display by colour-changing rings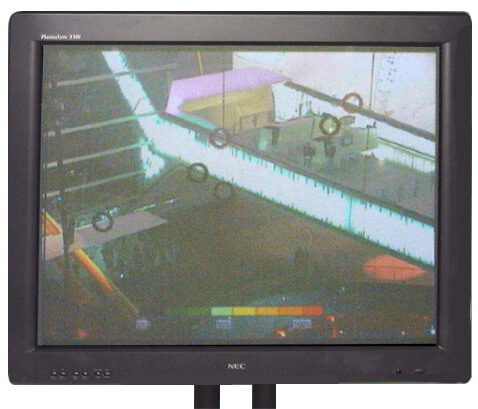 Visitor Display of the Intelligent Structure of the Mind Zone