Case Study 2005. Concrete diaphragm wall deformation monitoring
Client
Soldata
Challenge
Development of an OFS inclinometer to overcome the restrictions of conventional inclinometer chains (low multiplexing capability leading to expensive, impractical sensor chains and large boreholes). Testing of the developed OFS inclinometer in concrete diaphragm walls.
Resolution
SmartRods were attached to the dwall rebar frames and lowered into the excavation. Once the frames had been stabilized the excavation was filled with concrete whilst the fibre optic cables to the SmartRods were contained within protective tubes.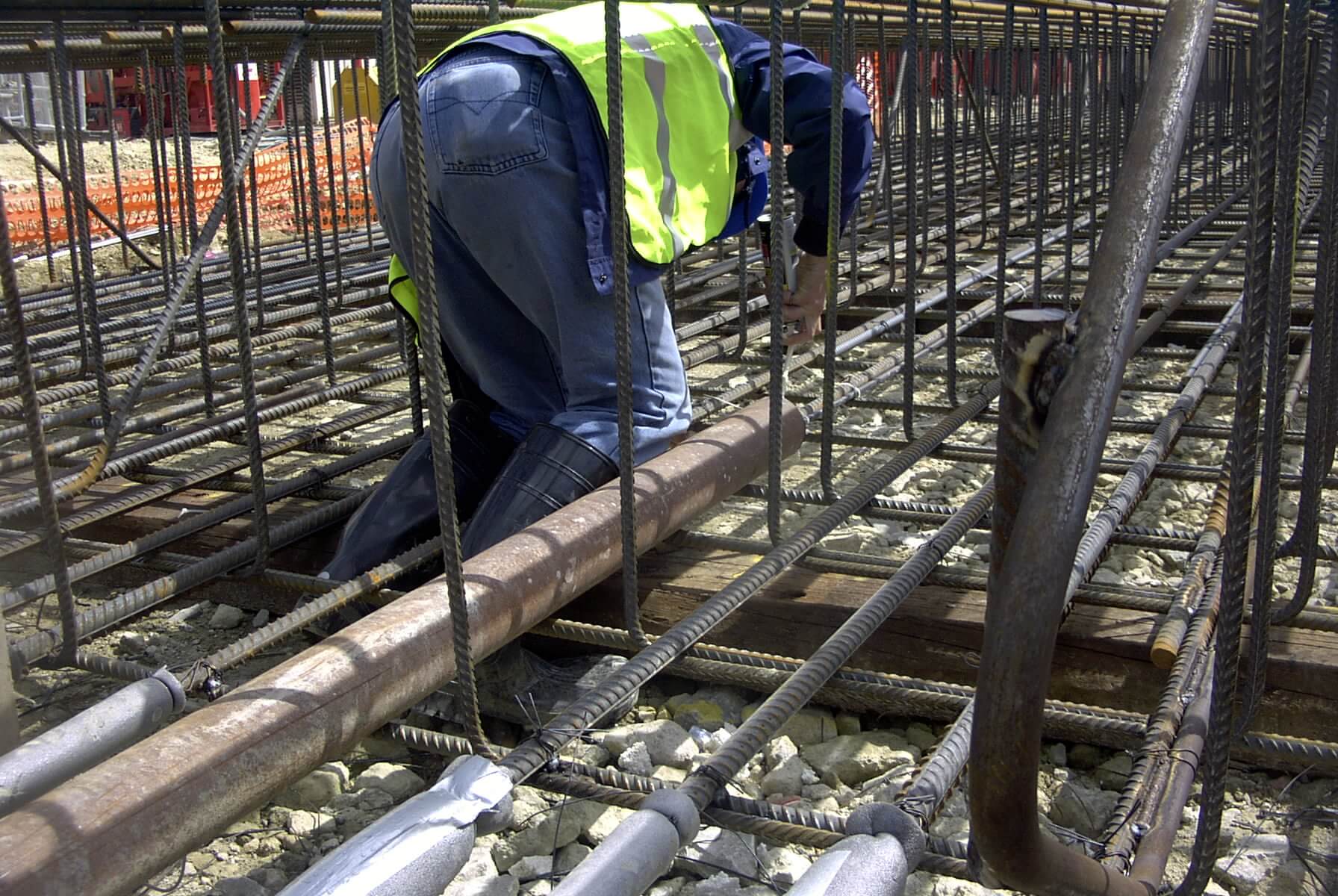 Conventional inclinometer chains were installed alongside the SmartRods so as to provide comparative measurements. Data from the rods was periodically logged using a W4 interrogator during stages of the construction to measure movement in the Dwalls as the spoil was excavated.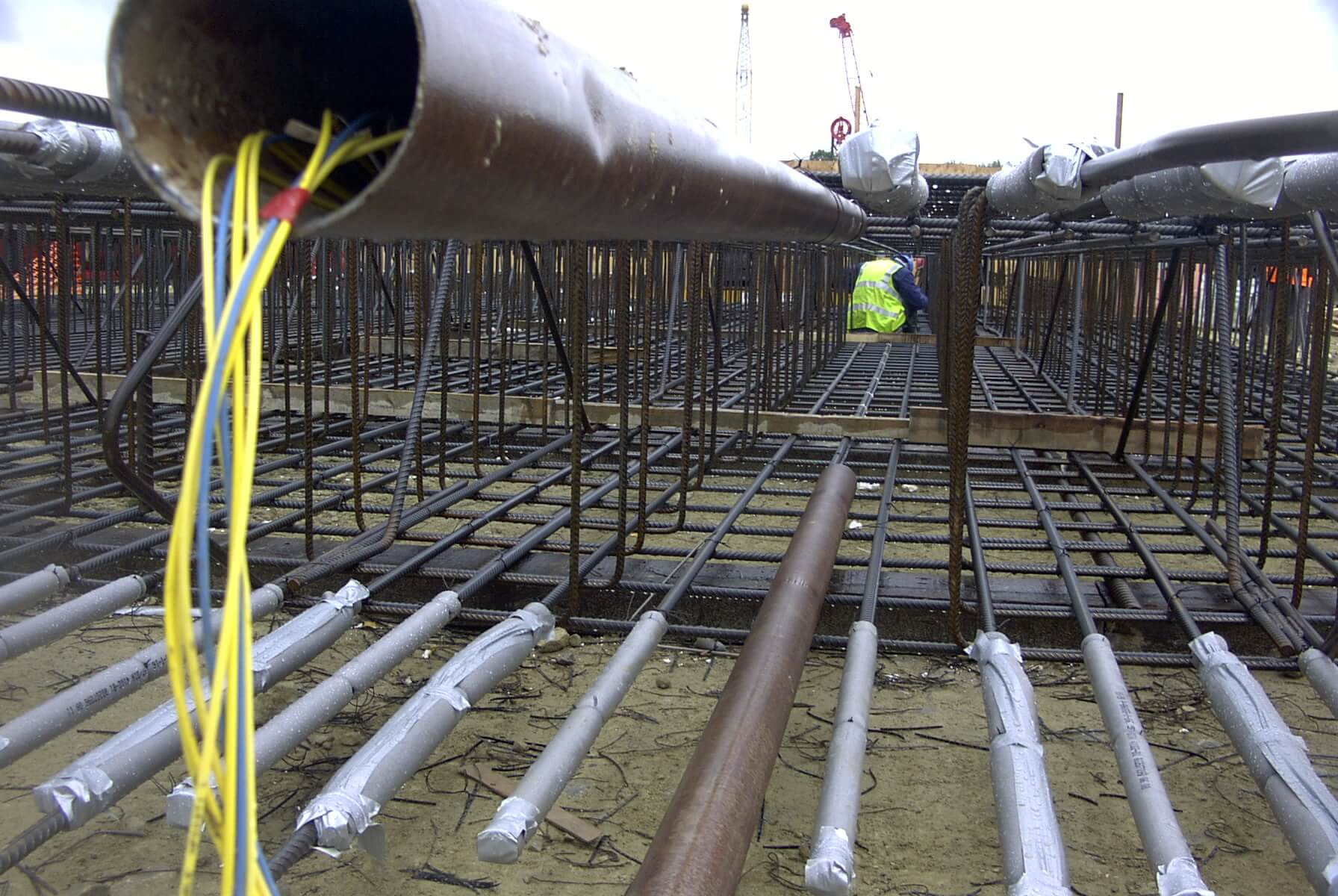 Further to the results of this installation, a second installation as part of the Paris Metro extension has been commissioned.
Image Below - Test site in Allington, Kent where a new waste incineration plant is under construction. The incinerator consumes 500 tonnes of waste a year and generates 250 MW of renewable energy. It is sited in a deep pit constructed with diaphragm walls.