Case Study 2001. Concrete shear wall destructive testing
Client
Californian Transport Authority
Project
OFS Instrumentation of concrete shearwall during simulated traffic loading to destruction
Resolution
A large scale test of a concrete shear wall section was carried out in the UCI Department of Civil and Structural Engineering. SmartPatch sensors were applied to provide some additional information on the performance of the shear section of the wall. Locations were identified by Caltrans and UCI engineers, with one patch on each side of the wall at +45° and -45°. These patches were positioned in the centre of the shear section of the concrete panel.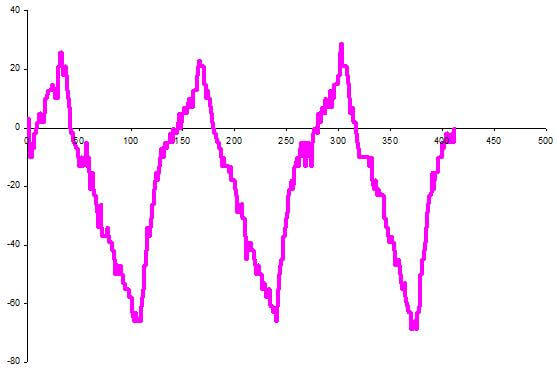 Example of data acquired by Smart Fibre' OFSSS I. Full data withheld.
Surface preparation involved grinding of the bonding area to ensure a flat surface and remove paint, abrasion of the surface area to provide a secure bond and final cleaning using cleaning fluid. After surface preparation, temporary attachment was carried out using vinyl acetate "hot melt". The test procedure involved lateral excitation of the top of the structure, using a large capacity hydraulic actuator. A low frequency cyclic load was applied, with the amplitude increasing throughout the test until failure of the structure.